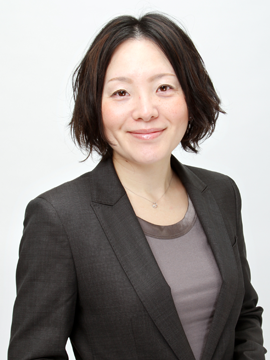 Michi Asakura
Trademark & Design Team
E-mail : asakura@ipworld.jp
Bio:
Michi joined Konishi & Nakamura in 2012. She used to be a dedicator in a logistics industry. After 2 years paralegal-experiences, she passed a patent bar examination and admitted a patent and trademark attorney in 2014.
History in Profession:
2012: Konishi & Nakamura
Admitted :
2014 Attorney
2016 Specific IP litigator
Services :
・Clearance for trademarks, trade names, industrial designs, common-laws, domain names.
・With the Japan Paten Office: Filing trademark application, Prosecution, Proceeding with Oppositions, Appeals with the Board of Appeal, Filing Observations.
・With Courts: Sue Decisions rendered by the JPO, seeking injunction and damages.
・With ADR panels at WIPO and JP. Domains: Representing clients for domain name disputes.
・Intervening negotiation for domestic and foreign clients.
・Advising trademarks and industrial designs portfolio
・Speeches

Memberships :
・Japan Patent Attorneys Association (JPAA)
・Asian Patent Attorney Association (APAA)
Social activities:
・Member (2014), Design and Trademark Committee, Tokai Branch of JPAA
・Member (2015), Intellectual Property Promotion Committee, Tokai Branch of JPAA
Pro-Bono :
She much involves in pro-bono work at Tokai Branch of JPAA. She well contributed as a "voluntary teacher" at elementary schools and other workshops in a town.